Unwanted facial hair? Our technicians are ready to give you the smooth, soft look you long for, and put your best face forward.
Call today for an appointment.
(248) 377-9650
Brow
Starts at $18
Lip
Starts at $18
Chin
Starts at $18
Full Face
Starts at $52
Preparation for Waxing
It is pretty important that you allow the hair to be grown out enough, in order for the wax to "grab". The hair should be at least 1/4 – 1/2 inch long BUT no longer than 1 inch. As complicated as that sounds, before you go grab a ruler and start measuring, another great way to know is keeping track of the last time you shaved. Let the hair grow out for at least 2 weeks, even if it's too long we can trim it (we are salon after all).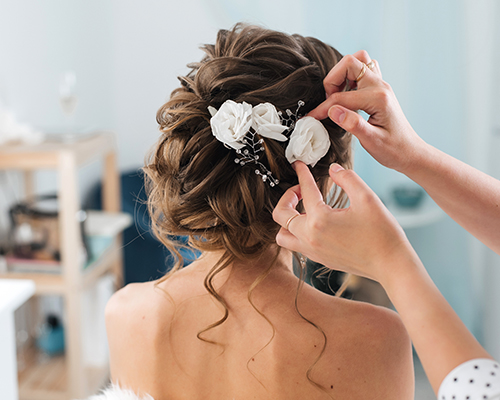 Let one of our talented bridal specialists prepare you for your big day, and bring out the best in you.
Call today for an appointment.
(248) 377-9650
Bridal
Bridal Upstyles start at $100
Wedding Party Hair Services start at $80
Extra
Eyebrow Arch & Shaping
$18 & Up
Please call (248) 377-9650 or email salon35ah@gmail.com